Carbon Fibre Spar Refurbishment
Carbon fibre spars have a long lifespan and as such require refurbishment to not only keep them looking good, but to repair any superficial damage and to replace worn out fittings. Regular refurbishment equals better performance.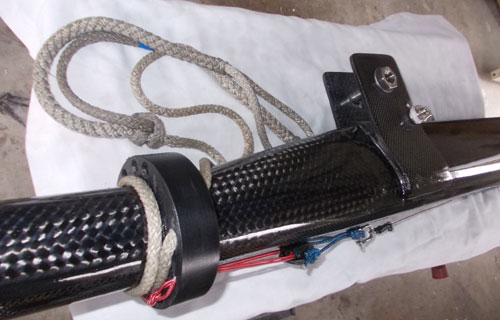 Spar refurbishment start with a complete strip down including all fittings, bearing surfaces and halyards. The spar coating system is removed. A full investigation on the structural soundness of the spar and its fittings is followed by a written quote on the cost of the refurbishment.
Damaged carbon fittings such as boom carriers are replaced with new ones after careful grinding away the old without damaging the carbon substrate and the integrity of the mast.

New carbon fittings re-attached to mast with rubberised epoxy two pack adhesive for maximum strength.

Repairs to cracks or delamination in the carbon substrate made with careful consideration to laminate direction to maintain mast bend characteristics.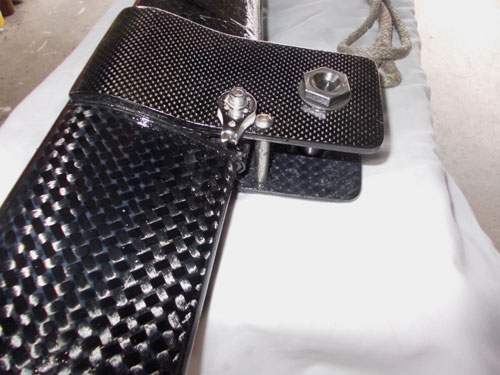 The spar is recoated as required with a two pack acrylic polyurethane coating system.

Either clear or pigmented (in the colour of your choice).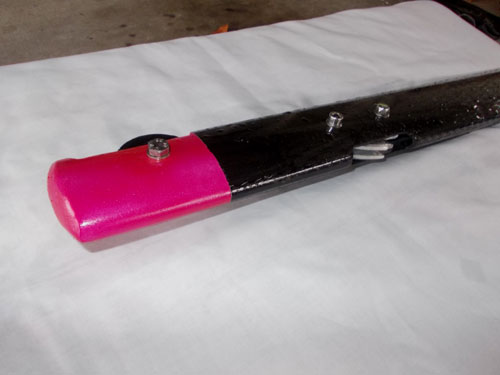 After recoating the spar, all pulleys, locks, exit boxes, cleats and reinstall with new mounting bolts. Sail distance marks are re-established.

Any specialised fittings required are manufactured to suit.
New spar bearings are machined to fit from acetal plastic and are glued onto the spar with two-pack rubber based epoxy adhesive.

The bearing surfaces are rebated internally both horizontally and vertically to prevent rotation and to maintain them in the correct position on the spar.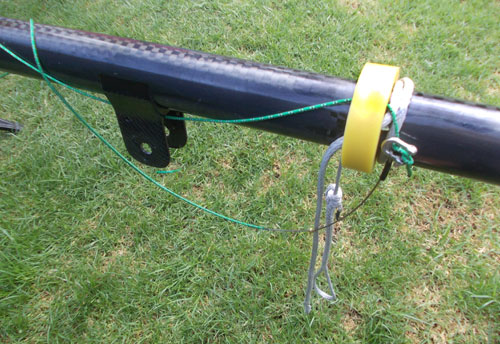 New halyard, and assorted cordage required are made and fitted.
Newly refurbished spar measured to class rules with new mast certificate and compliance sticker issued.
With a newly refurbished spar, it is timely to look at the boat fittings that keep it upright. Maybe time for bottom end fittings such as these non rotating and rotating mast bases. Custom made to suit. Possibly just a simple refurbishment of the boat fittings is required as well?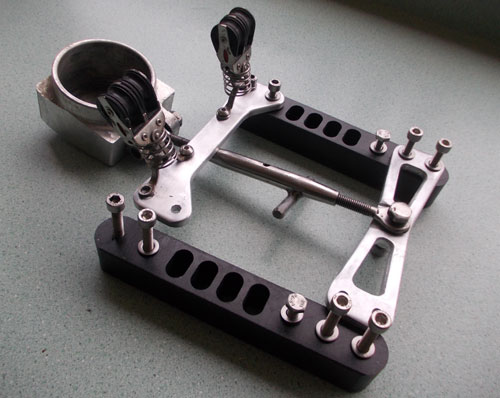 Contact us directly using the contact information at the top if you have a carbon spar or associated boat fittings in need of refurbishment.