Finn Shop
Collated together in the menu on the left are parts for Finns and equipment we can supply.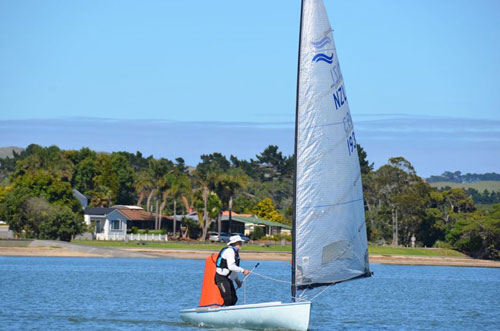 If what you require is not here, or you have a specific need for customised equipment, contact us for a quotation.   We can design, machine and fabricate any part to your individual requirements.

Bookmark this page and call back often as we expand the Finn Shop range of products.
New Products Just Released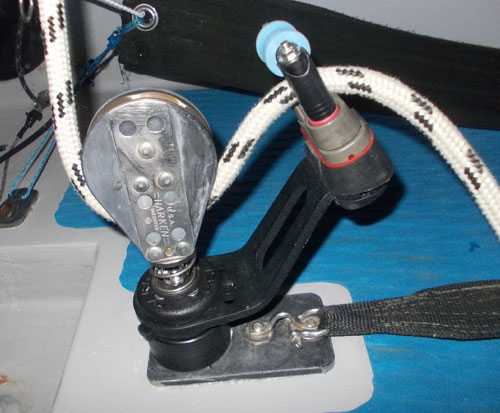 An acetal plastic packer suitable to mount a Harken 144 Swivel Base, for the main sheet ratchet block, at the correct height from the cockpit floor to make main sheet cleating easy.

When used in conjunction with a Harken 296 15degree angled riser under the cleat, the mainsheet can be ergonomically cleated and uncleated without effort.

More information about the V-Tech_370 -- Harken 144 Swivel Base Packer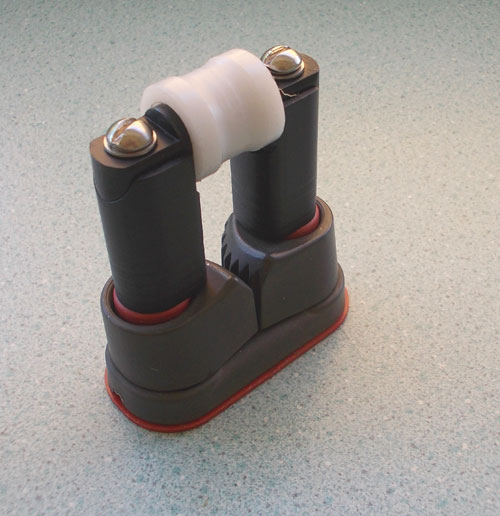 This mainsheet cleat roller fairlead features narrow 18mm slot to better guide mainsheet into the cam cleat.

High roller position makes uncleating easy and mainsheet trimming, without cleating, effortless.

More information about the V-Tech_368 -- Mainsheet Cleat Roller Fairlead
Finn Boom Bolts are manufactured from Stainless steel with solid 16mm screw thread to enable the boom bolt be tightened onto the large 25mm washers enabling mechanical grip between the boom bolt washers and the mast gooseneck cheeks, reducing the potential for elongation in the 16mm carbon hole. Compression forces are spread over a wider area.

More information about the V-Tech_353 -- Finn Boom Bolt
High riding main sheet block to eliminate block clash when sheeting onto the deck with the traveller fully in the outboard postion. Suitable for up to 14mm diameter mainsheets.

More information about V-Tech_358 -- Soft Attach 40mm Mainsheet Pulley
Finn boom outboard end extension sheave box is designed to lessen the angle the outhaul enters the boom when the sail is at the boom outer distance mark. Suit all Finn booms (Needlespar, Holts, etc.)

Replacement for any existing boom outboard sheave fitting, either on new booms or old ones where the end of the boom has been perforated like Swiss cheese with many and varying sheave fittings.

More information about V-Tech_352 -- Finn Boom Outboard End Extension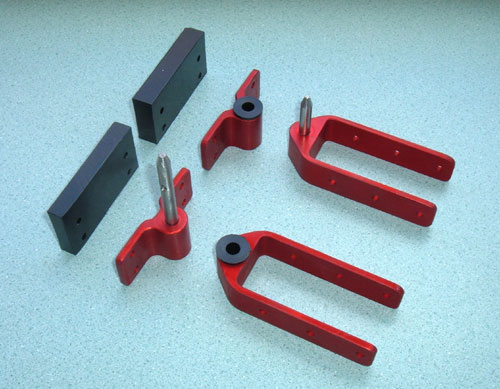 8mm Rudder Gudgeons, Pintles , Bearings plus Transom Spacer Pads.

38mm rudder cheek width. 5mm Mounting Holes To Match Existing Fittings

More information about V-Tech_347 (full set of hull flanges, rudder straps, pins, spacers and inserts.)