In The Beginning
Finn NZL 193 was retrieved from under a hedge in Kawakawa. Had been stored there for around three years after the sad passing away of Noel Jordan. Boat has had a checkered career but had always been considered a fast boat.

One of the few Mk2 Marten boats that had foam stringers glassed in the bow and alloy support tubes bolted in to prevent centreboard case twist.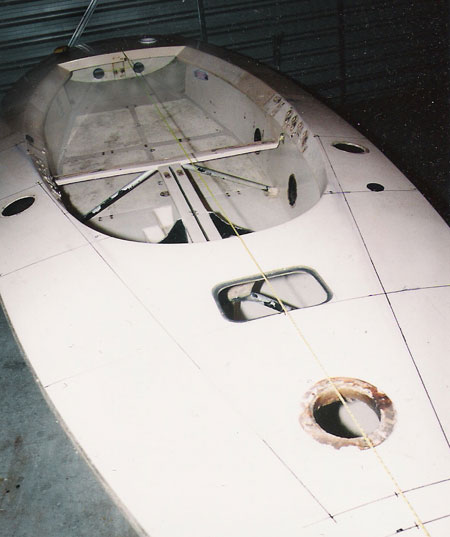 First constructed a jig on the beach trolley to maintain the hulls rocker and cross section profiles.

About eight hours later, having let loose jig and sabre saws plus an angle grinder, ended up with the hull ready to start the rebuild.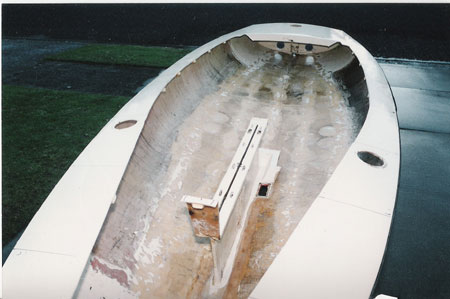 Note the mould growth in the under floor and side tank area's. All polyester boats (especially from this vintage) are prone to water ingress. Airflow through these areas is critical to remove water and stop older boats getting heavier by the season.

All polyester surfaces were sealed with epoxy resin (thinned 25% to get good penetration) after solvent wiping (to remove surface wax) and sanding.