2019 Update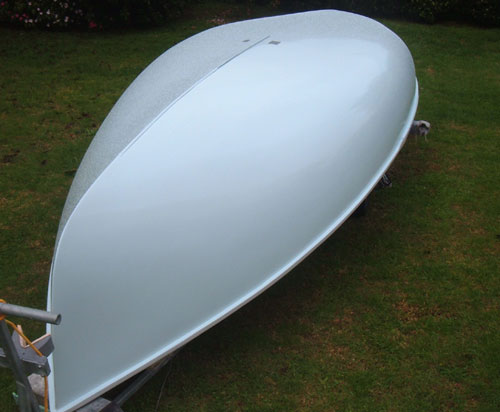 When the famous ocean racer designer Juan Kouyoumdjian redesigned the Devoti Classic Finn to create the Devoti Fantastica, he gave her a flat bottom with elliptical hull section and reduced the rocker profile to the absolute minimum as allowed in the rules. Basically the Fantasticas have made the Classic obsolete.

So with NZL193 upside down ready for a repaint after finally finishing her hull to the Classic shape by sucking in the bow sections, one had to ask "can we put a flat bottom on the old girl like a Fantastica?".

Sure we can. So we did. And boy what a difference it has made. Bearing in mind I now have a Finn with a Classic front, a Fantastica rear and the old Marten Marine sheer line.

A Fantastica under the measuring jig.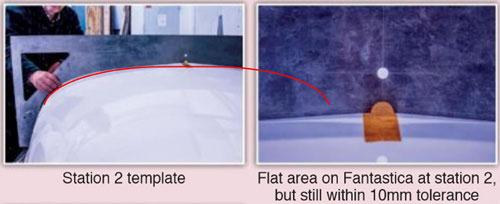 Station 2 is representative of what the flat area and elliptical bottom looks like. (the red line added may not represent the exact shape but indicates the general profile).

Down load or view my musings on Flat Bottom Finns here.
2019 upgrade finished.