Fitting Grandpa Friendly Hiking Pads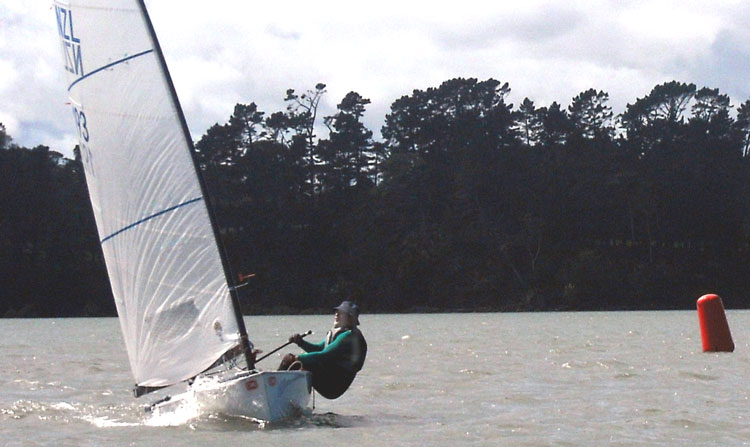 Can tell instantly from this photo why I get sore knees and am unable to hike for long periods in heavy winds. Angle for the knees should be at the ergonomic correct 120 degrees, instead they are at around 60 degrees and jack-knifed over the gunnel. Hence the very cramped and bum-down position. Can never sail the boat flat with the bum that close to the water.

Reason for the problem was that when we built the boat, we went for maximum cockpit width. Meaning the side deck was only 120mm wide. When we look at the Devoti, the deck width is at least 180mm wide and with hiking pads that are some 30mm above the gunnel, a whole new ergonomic hiking position is established.

With some left over glassed high density foam offcuts and some carbon tape, constructed the ultimate grandpa hiking pads to copy the new Finn hiking position.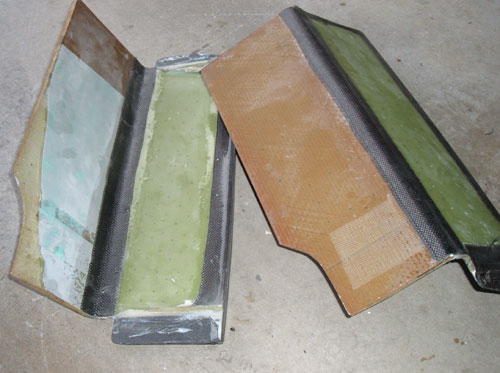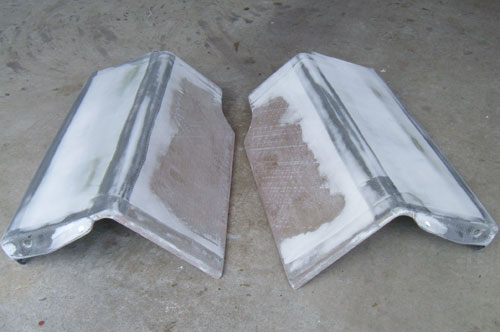 Simply bolted two premade carbon strips onto the gunnel, layed two strips of carbon on the side deck and protruding the required distance into the cockpit. Cut two wedges, from the foam panels, for each end and glued them up.

Cut the top to length (plus parallel to the boat centreline) and glued it onto the wedges. Formed the drop down panel and glued it to the face of the top panel. Coved and carbon taped all the joints, filled, faired and painted the hiking pads.

Drilled a 12mm hole in the front wedges so that the 8mm diameter 1.5 metre long grandpa capsize righting rope can be stored under the hollow hiking pads. Glued antislip on and hey presto -- grandpa suitable Finn Hiking Pads.

Weight removed by scrapping the foam and canvas covered pussy pads was 400 grams each side, whilst the new grandpa pads weigh 700 grams each, total weight increase of 600 grams.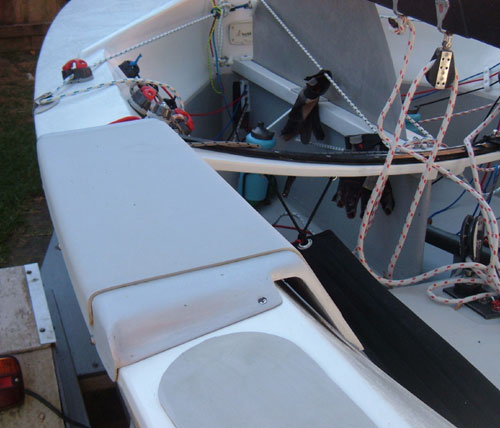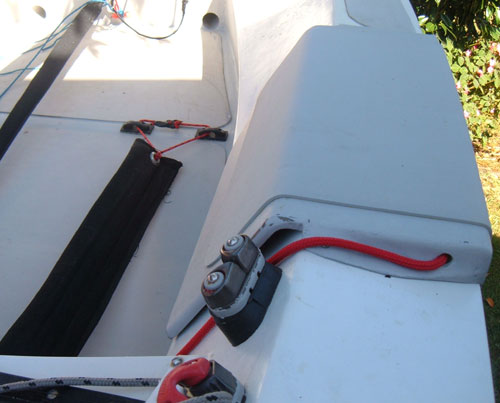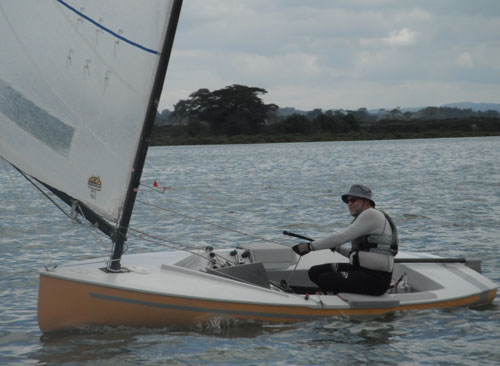 Ahhhh, that's better.

View the port/starboard Crash Damage Repair.