2011 Update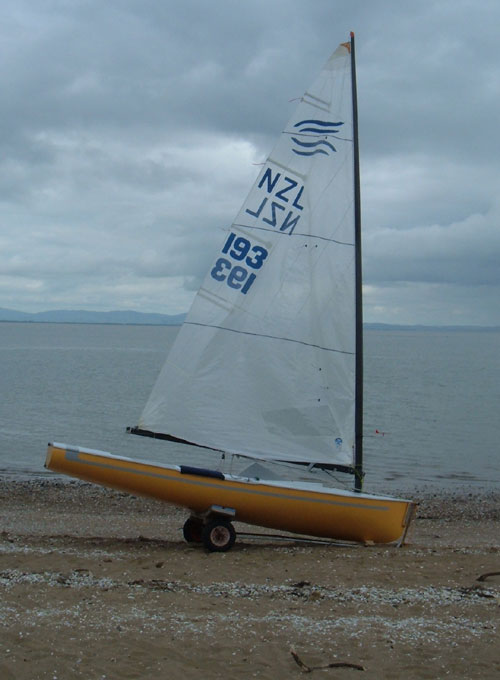 Had too much time to spare this last winter so out with the sander, trim some more weight and repaint the hull again. Went for the retro look with 10% Grey deck and Tahitian Gold hull colours plus a "Starsky and Hutch" flash in grey along the sides and over the back deck.

Used the magic Resene Durapox Epoxy, rolled on 6 coats and long boarded the surface back till the substrate started "grinning" through the gold paint.

Looking resplendent sitting on the beach at the Thames Sailing Club for the North Island Champs.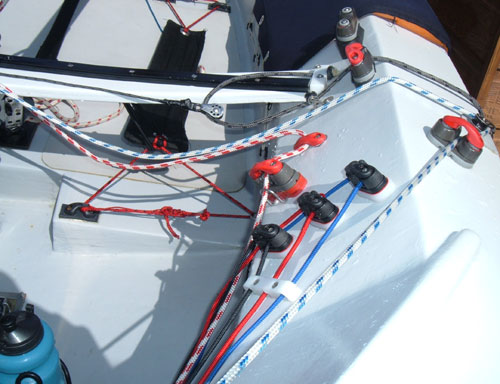 Finalised the deck layout for cleats and control ropes. Was never comfortable with the endless rope system on the sail control lines so they went west, leaving the only endless ropes on the vang and the centreboard.

To get the correct rope entry angle into the three sail control cleats, a small triple fairlead was machined out of acetal.

Those with a keen eye will notice that the traveller pulley has been moved from the car to a floating block on a 3mm line. The weight of the block is enough to drop the traveller control ropes down out of harms way when on the leeward side.
Easy to spot on the water !!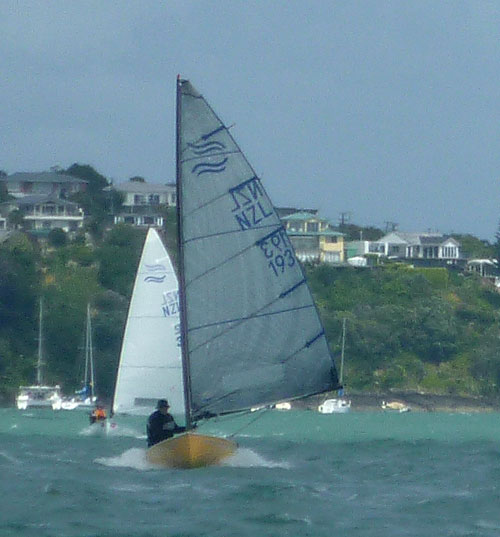 See my newly installed grandpa friendly Finn hiking pads