2016 Update -- Part 2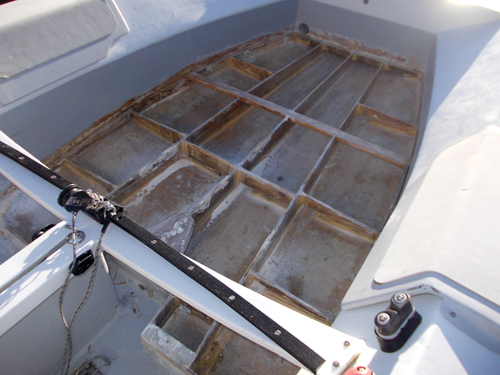 The old 6mm plywood floor removed to expose the underlying scantlings of hull stiffeners and floor supports.

Checked all the scantlings for rot and replaced the rotten one directly under the failed floor join.

Widened the floor support structure by the side tank from 6 to 12mm.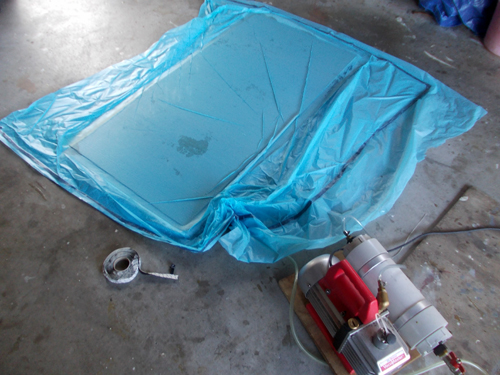 New floor layed up out of a 4mm plywood core with woven cloth bagged on each side.

Stiffer and more tensile then the original 6mm bare plywood floor. Weight of new floor 3.5 kg.

New floor made in two section to allow easy installation.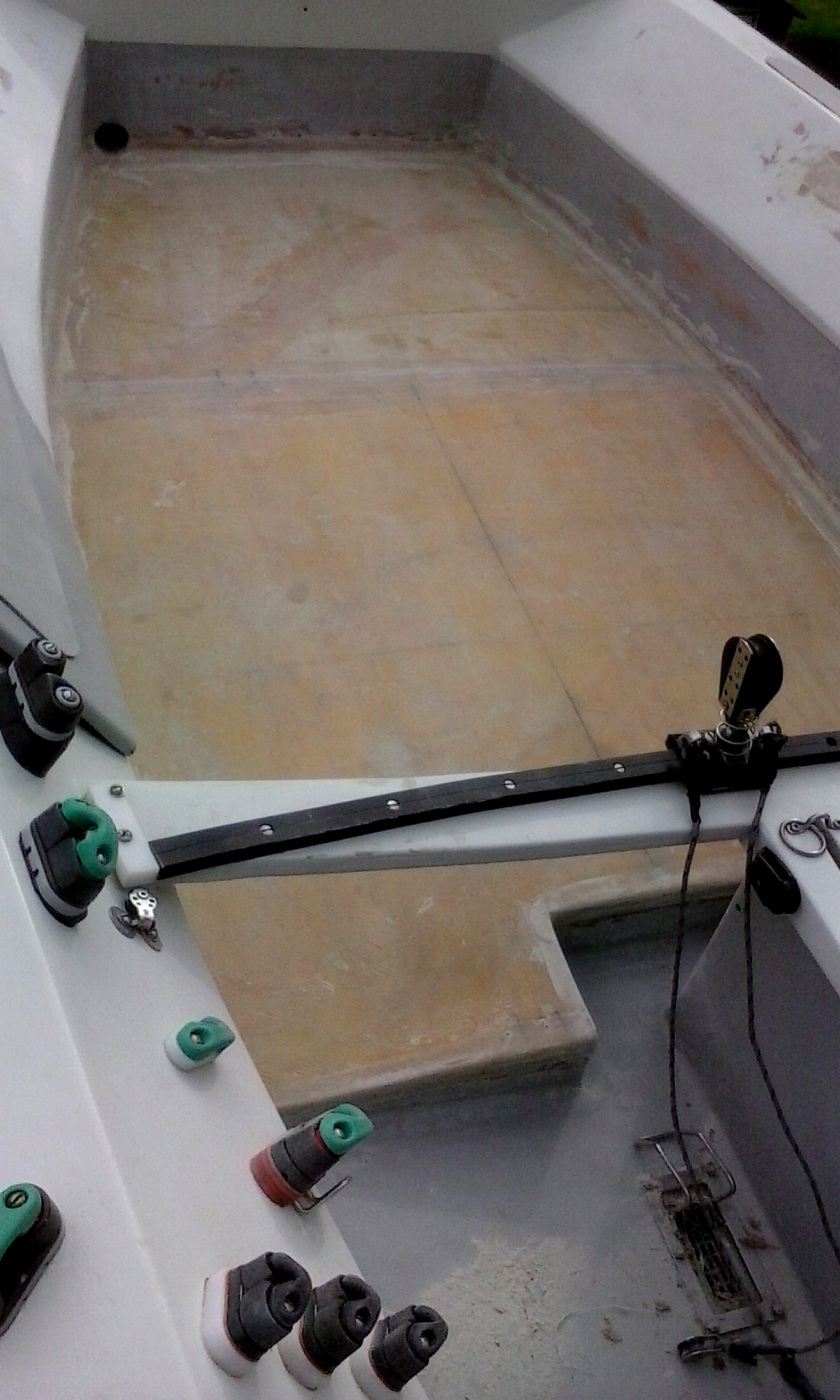 New floor screwed and glued onto the scantlings and floor supports.

All joins coved and glassed, ready for some light fairing and then paint.
Second part of the 2016 upgrade finished